What was your background before you started in yachting?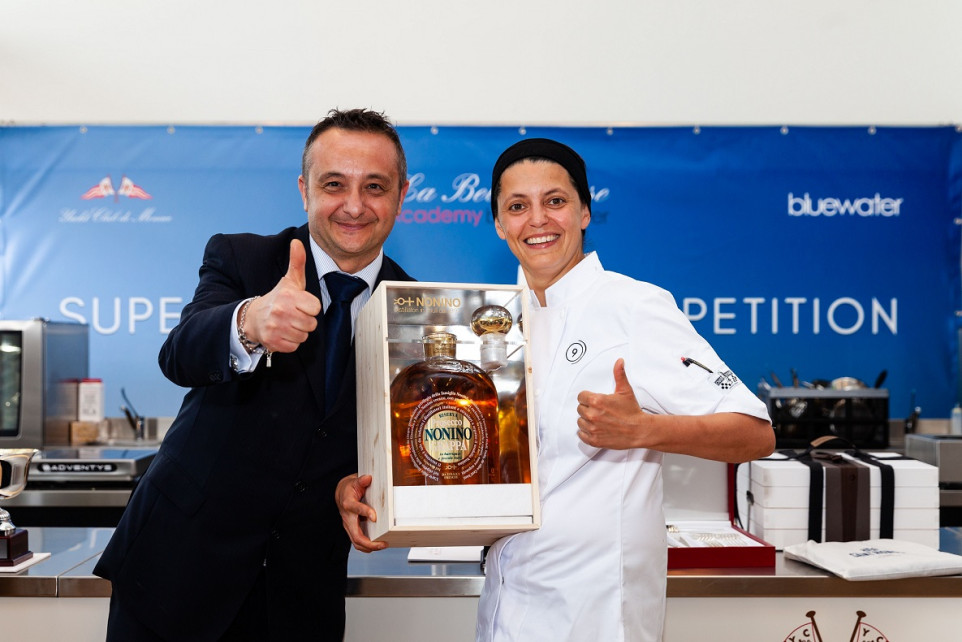 I went to hospitality school for 6 years, 4 of those I was an apprentice in different Michelin star establishments.
After passing my exams I started my career as a pastry chef in one and two Michelin macaron restaurants, and made my way up as head of pastry chef.
How did you make the move in to yachting from restaurants?
I got headhunted by a recruitment agency in Monaco and they offered me a pastry chef position on a 70-metre cruise ship in Tahiti.

On that boat, I made a lot of friends and they introduced me to yachting.

They suggested I go to Antibes to get all my tickets. Et voilá, the rest is history!
How did you secure your first job onboard?
I went to Antibes to register in a crew agency. They suggested a few adaptations to my CV which I didn't get a chance to do as 4 hours later I got a phone call from a captain, had an interview on the same day, and started to work the day after.
Is there anything you have learnt since working on yachts, that you wish you knew when starting out?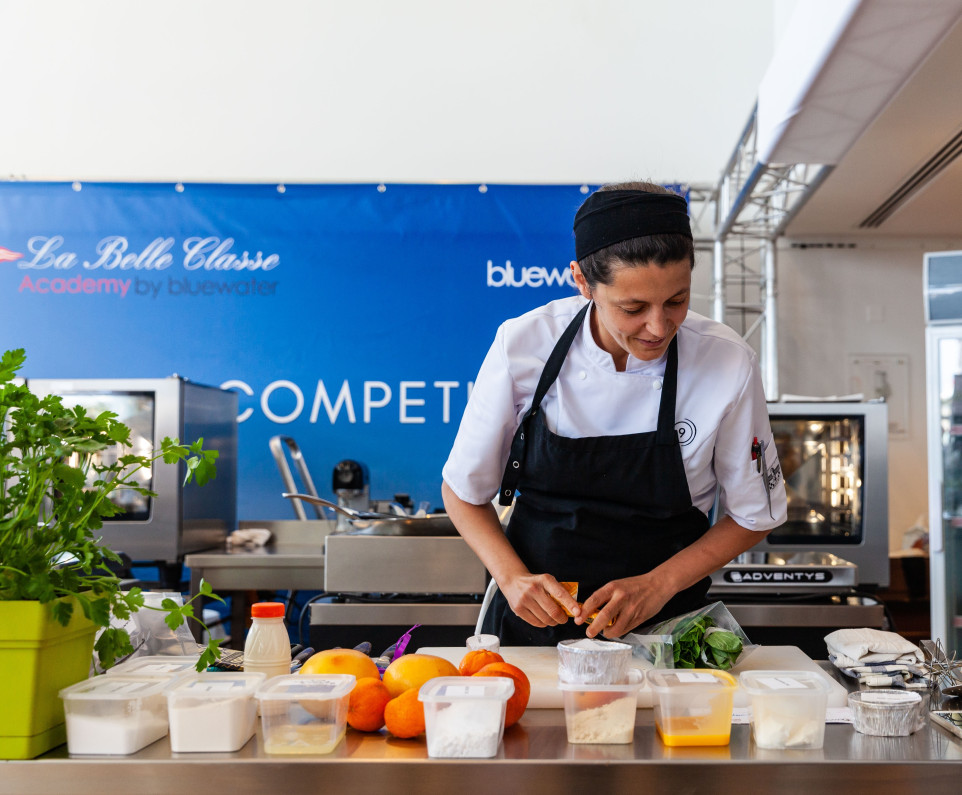 I wish I had started as a sous chef and made my way up to a bigger boat, rather than starting as a solo chef on a small boat.
I believe it would be easier to have learned from someone established in the industry instead of figuring everything out by myself.
What does a typical day on charter look like for a superyacht chef?
I always prep my day the night before by writing the menu, so in the morning I'm ready to hit the ground running.

I wake up around 6am/7am depending on the guest, I have a coffee and bake freshly made bread and croissants.

Straight after I prepare all the meat and fish for the day.

Then I start with breakfast prep and service.

Once I am done with that I have a chat with the guests to check if everything is going well, and ask if they have any special requests, and make sure they are very well entertained.

I spend the rest of the morning preparing the mise-en-place for lunch and dinner.
We serve the lunch service around 1pm or 2pm.

After lunch service, if I'm lucky, I get a small break in the afternoon and I try to exercise to relieve the pressure, but most of the time I end up doing pastry prep (my favourite part of the day!).

We normally serve dinner around 8pm, so until then I make sure everything is ready for the service.

Then to finish the day, a big cleaning of the galley, and prepare my menu for the next day, and repeat...
Any tips on provisioning for charter trips?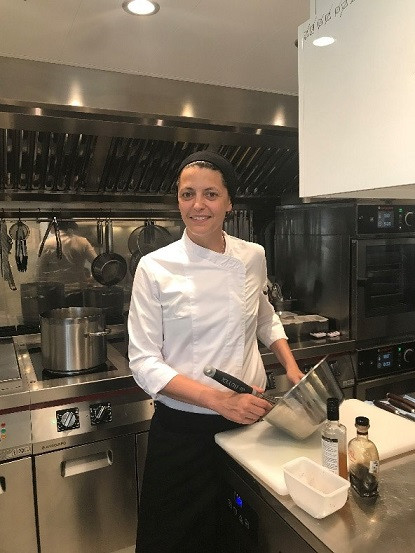 Go big! You never know what will be requested. I always try to have a little bit of everything so I never have to say no.
What do you love most about working on yachts compared to in a restaurant?
That I have access to the most beautiful products in the world and rarely need to worry about the budget.
What is the hardest part of your job?
The very short nights of sleep and being away from my loved ones.
What is the craziest request you have received as a chef onboard?
I needed to prepare a barbecue in Antarctica in a glacier.

A vanilla ice cream cake for a dog's birthday, it had to be made special with Tahitian vanilla bean because the dog didn't like any other type.
Any hidden gems you can share with us?
I visit local markets whenever I can. They're always so beautiful and full of new discoveries, it's where chefs and producers can share their love for food.

Some street food markets in Thailand blew my mind.
The food market in Singapore, the fruit and veg market in Tahiti, and La Boqueria in Barcelona are a must-visit.

For crew, I really recommend visiting the Buddha temple on the top of Phuket island, in Thailand, it has the best views.
Any advice for restaurant chefs considering yachting?
This is a beautiful but tough industry.
You work very hard, but then you get to visit places that you would never otherwise have the opportunity to enjoy.

I really love my job, and I recommend to any chef that wants to get out of the restaurant world and travel, to give it a go.

I don't think I would ever go back to a traditional restaurant job.
What is your greatest achievement since becoming a superyacht head chef?
To be the first woman to win the Bluewater Monaco Chef Competition in its 10th edition!
Bluewater comment:
And we were delighted to have a talented female chef win the title, it was an absolute pleasure to watch you create the dishes for our panel of Michelin starred chefs judging the competition.
For more information on Stephanie and her career, or to have a peek at her sample menus,
visit her website.
If you would like to receive the list of our chef positions, or to tell us what type of role you are looking for,
contact Sharon Rose
, our recruitment specialist for the galley.
Also, don't forget we have the
superyacht chef photo competition
running at the moment, the winner will be announced at the Monaco Yacht Show, 22nd - 26th September.
Some lovely prizes up for grabs including a
luxury champagne hamper from Gourmet Deliveries
.
To enter the competition and read our interview with the competition judge, Dean Harrison, head chef on M/Y ARIENCE,
please click here
.