What does a typical day look like for you?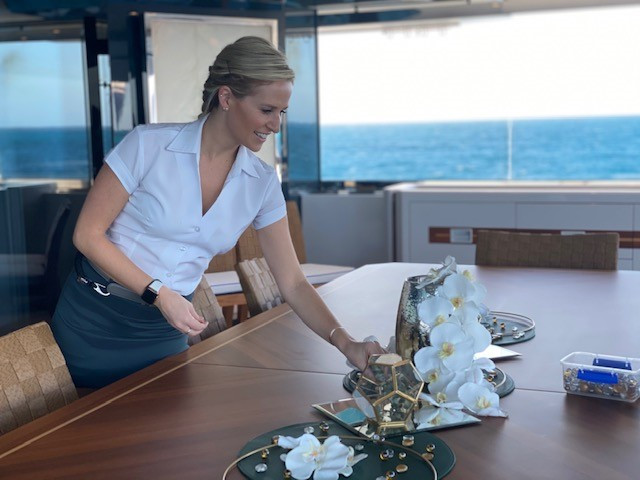 This is very different from day to day, depending on whether we're on a boss trip, doing a yard period, or underway.
On 'off charter' days we'll start with a morning meeting where I explain and give each interior team member their job list for the day, and give everyone an opportunity to ask questions if they have any.
I'm always available for my team throughout the day to help with any issues or queries they have.
I like to be hands on so I would try and spend most of my day on the floor with the girls, detailing the interior, making beds, doing inventories, etc.
Some days I spend in front of the computer organising contractors, finalising orders and planning for upcoming boss trips.
During trips my primary job is looking after the guests and making sure they are happy and all their needs are met.
I run the service for all meals and ensure the interior operations run smoothly.